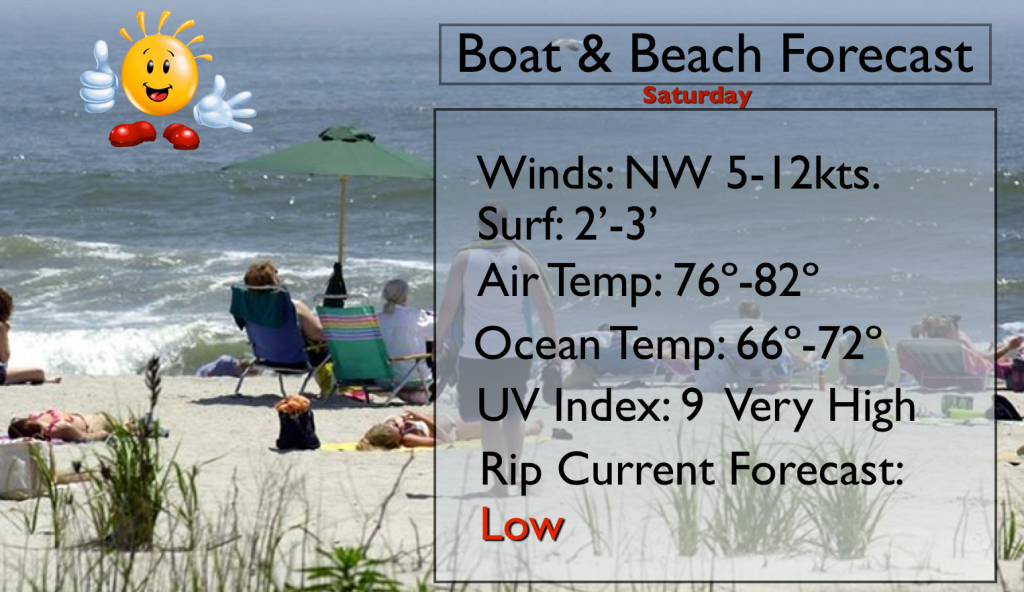 Synopsis: 
High pressure will dominate the Northeast through the July 4th holiday weekend.  Mostly sunny and warm readings are expected with low levels of humidity.   A few of the computer models have showers working into the area on the 4th with a weak low that slides to our South.   At this time I'm keeping showers out of the forecast for Monday-the holiday.
Today:
Mostly sunny and seasonal.  Highs in the lower 80s.  Northwest wind at 10-20mph.
Tonight:
Mostly clear and comfortable.  Lows in the mid 60s in the City, the 50's inland.   West/Northwest wind at 5mph or less.
Sunday:
Mostly sunny with low humidity.   Highs will be in the mid 80s.
July 4th (Monday):
Partly sunny with temperatures in the mid 80s.
Tuesday:
Slight chance of showers in the morning otherwise partly sunny.  Readings will be in the mid 80s.
Wednesday:
Hazy, warm and more humid.  Highs in the mid 80s.
Keep it here for a no nonsense, no hype forecast.