Calm Last Day of Summer Before the Fall Storm…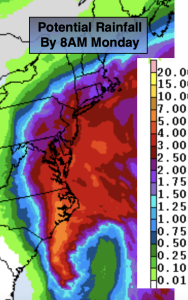 9/22/23 8:02AM
Synopsis:
High pressure off the Northeast coast will provide the region with delightful conditions on this last day of…
---
Weather Assembly (In-person or virtual)
For an educational, highly dynamic weather assembly have your school become a part of "John's Weather Tour!". Meteorologist John Marshall  with 25 years of on-air experience will bring the mobile weather studio to your school. STEM/STEAM infused assembly!