Below Average Readings Through Thursday…
More Clouds Than Sun. Isolated Shower…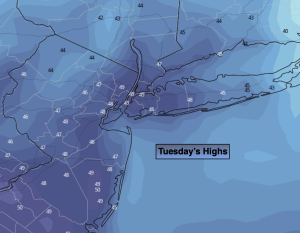 3/28/23 5:39AM
Synopsis:
Tuesday will be a changeable day with more clouds than sun. Spotty showers are possible…
---
Weather Assembly (In-person or virtual)
For an educational, highly dynamic weather assembly have your school become a part of "John's Weather Tour!". Meteorologist John Marshall  with 25 years of on-air experience will bring the mobile weather studio to your school. STEM/STEAM infused assembly!