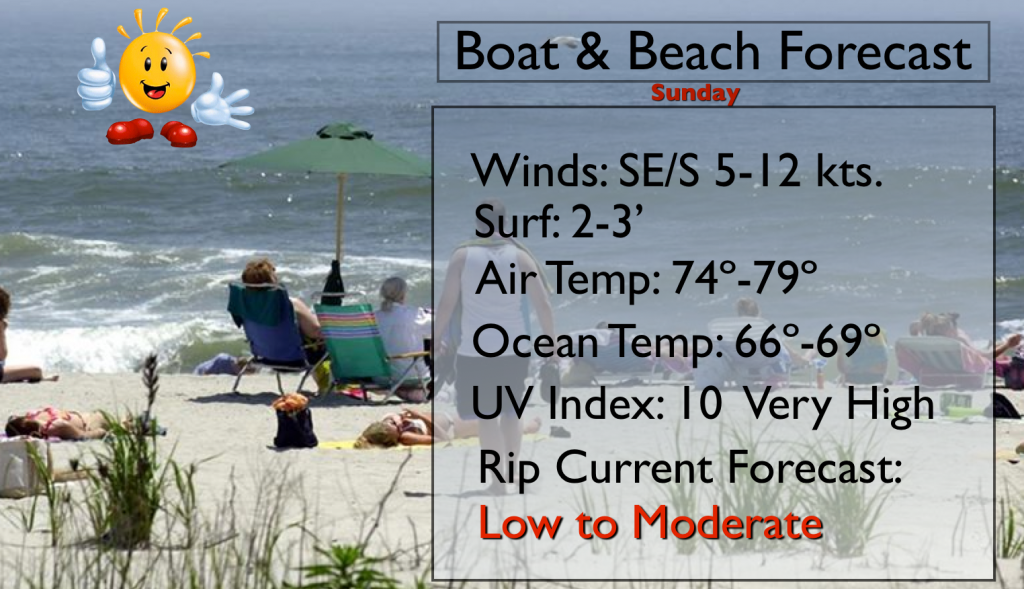 Synopsis: 
High pressure will continue to dominate our weather into Monday.  A cool front moving into the East may spark off a late day isolated storm Monday.  A better chance of showers and storms will occur on Tuesday as the front moves in.
Today:
Sunny and warm with highs in the mid to upper 80s.  It'll be in the 70s by the shore.   Southeast to South wind  at 8-12mph.
Tonight:
Clear.  Lows in the mid to upper 60s in the City, the upper 50s inland.  South Southwest wind less than 5mph.
Monday:
Sunny.  Highs in the mid 80s.  Cooler at the coast.  A late day storm can't be ruled out.
Tuesday:
More clouds than sun with showers and thunderstorms.  Humid.  Highs in the lower 80s.
Wednesday:
Drying out with plenty of sun and highs in the lower 80s.
Thursday:
Partly sunny.  Highs in the mid 80s.
Stay Tuned.
Keep it here for a no nonsense, no hype forecast.