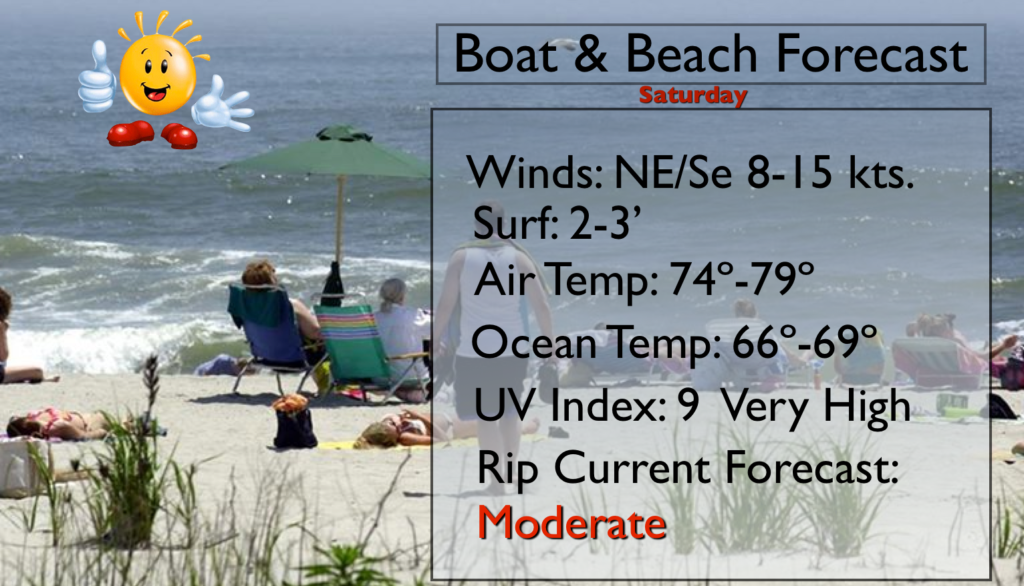 Synopsis: 
High pressure will build into the area for the weekend providing abundant sunshine low humidity with seasonally warm conditions. The next threat of showers won't come until Tuesday with an approaching front.
Today:
Mostly sunny and warm with highs in the lower 80s.  It'll be in the 70s by the shore.   Northeast to Southeast wind at 8-12mph with higher gusts .
Tonight:
Clear and comfortable.  Lows in the mid 60s in the City, the upper 50s inland.  South wind less than 5mph.
Sunday:
Sunny.  Highs in the mid 80s.  Cooler at the coast.
Monday:
Partly sunny with readings in the mid 80s.
Tuesday:
Sun and clouds more humid with scattered showers and storms.   High in the lower to mid 80s.
Wednesday:
A morning thunderstorm possible,  otherwise partly sunny.  Highs in the lower 80s.
Stay Tuned.
Keep it here for a no nonsense, no hype forecast.