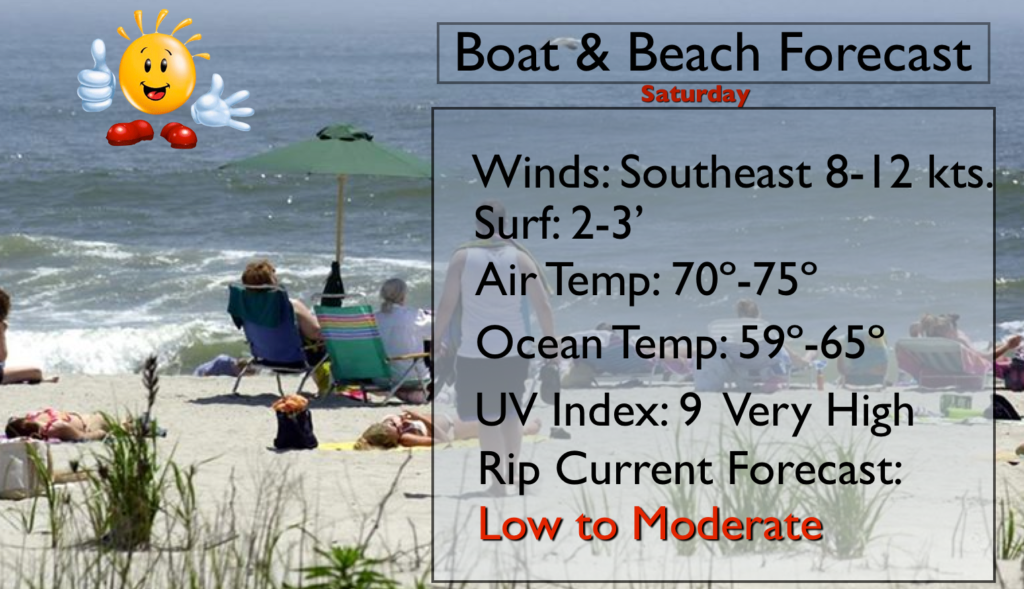 Synopsis: 
Strengthening high pressure will build into the region for Father's Day Weekend resulting in sunny and warm conditions with low humidity.  Simply beautiful.
Tonight:
Clear.  Lows in the lower 60s in the City, the lower 50s inland.  Light and variable wind.
Saturday:
Spectacular!  Sunny.  Highs in the lower to mid 80s.  Southeast to South wind at 8-12mph.  Slather on the sunscreen.
Father's Day:
Top Ten day.  Sunny with with readings in the mid 80s with low humidity.
Extended Outlook:
Monday:
Mostly sunny and warm with highs in the upper 80s.
Tuesday:
Partly sunny and more humid with a chance of scattered thunderstorms.  Highs in the mid to upper 80s.
Wednesday:
Partly sunny and less humid with readings in the lower 80s.
Stay Tuned.
Keep it here for a no nonsense, no hype forecast.